I've sat at the computer to write on numerous occasions only to leave without penning a single word. Writers' block, you say? Nah. This is an emotionally-charged subject I am afraid to tell. I'm talking about Marketing!
My goal, once I accepted the wonderful gift flowing through my veins, was to write it all down, not barring my own self-criticism and what anyone would think of it. I didn't want to write like anyone in particular; if I ever considered it, I'd say I wanted to chew my alphabets and spit out meaningful words to hold the readers' attention, especially my own. If it interested me, it was vital to the story and I could share it with others. My writing comes directly from my heart and soul. I live, breathe and feel for my characters. With that, I must admit that once, I had to pluck out a chapter written in the first book; others might have loved it, even wanted it, but it was too painful for me! That's our little secret, okay.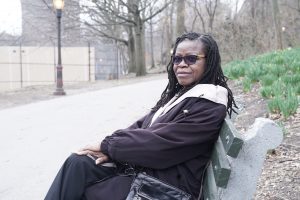 Upon publishing Love Has No Color Parts One, Two and Three, I didn't know what would come next, I simply accepted my little feel-good, self-acquired imaginary trophy and danced my way into another novel. It was quite painful leaving a beloved creation behind, but that was strictly for my self-preservation. They were killing me, I loved them so much. With one hand I held on to the trilogy and with the other I weaved What is This Thing Called Love, adding yet another book to my growing literary family.

After all the pleasure and pain of writing the story, it had become an even more expensive, never-ending work! I've been battling ever since to keep my fading hope of recouping any of the money I had spent. I thought I only needed to let go, but that was impossible. Each year that hope returned when swarms of invitations came to: get the book out there by purchasing more stock to shelve; attend expensive book-signings, not to mention the Book Fairs worldwide, the Pitch fest participation, the innumerable, lengthy lists of How-to webinars to watch and learn of other necessary things one must do while polishing their next story. This is not life but a consuming black hole. I'm not bitter, but I realize I'm cornered and my beautiful books which my few friends adore, are left dead-in-the-water to sink into oblivion. I've run out of faithful friends to buy them. Money, well, it still doesn't grow on trees, not even those used for the written word.
Continued on Next Entry…

Join My Mailing List!
Would you like more information about this book?
Please fill out the form below so that I can add you to my email distribution list.
I thank you in advance for your interest!